Teacher Training for Technical Skills Workshops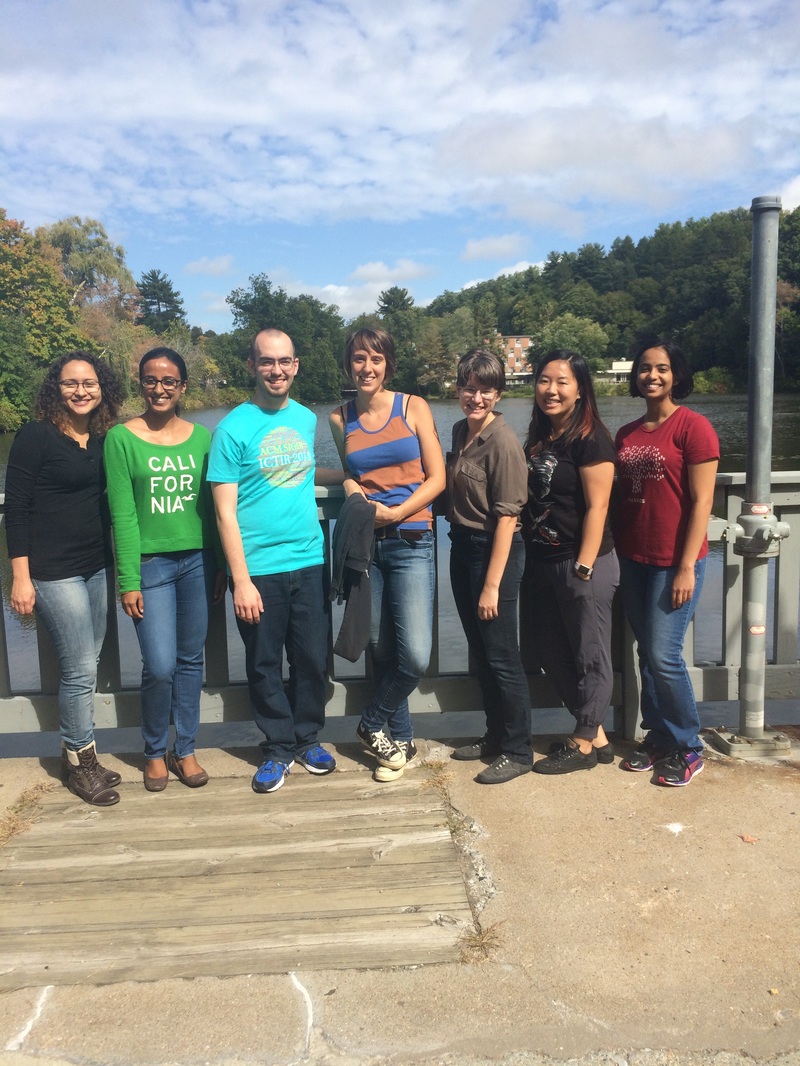 On Sunday 9/27 and Monday 9/28, CS Women hosted our first-ever teacher training workshop and retreat for the volunteers who will be leading Symantec-funded technical skills workshops throughout the rest of the semester.
On Sunday, Apoorva Balevalachilu, John Foley, Tian Guo, Cibele Freire, Shamya Karumbaiah, Anupama Pasumarthy, Emma Strubell, and Emma Tosch gathered to put together the cirriculum for the semester. Ari Kobren and Pat Verga were unable to attend, but will be participating as well. Topics for this semester include git, LatTeX, basic and intermediate bash skills, Unix, and possibly some advanced/fun topics like graphing (matplotlib, R, d3), using the Twitter API, and others.
On Monday, the team headed to Mt. Holyoke's Willits-Hallowell Center for active learning training with Rachel Rybaczuk, and a retreat on the college's beautiful campus:
We are very excited to announce that Bootcamp/office hours for setup for the workshop series will be held Tuesday, October 20th in rooms 150 and 151 of the CICS building from 4pm to 6pm.
The first workshop will be on git on Tuesday, September 27th in 150/151 from 4–6pm (same as Bootcamp) and will be lead by Shamya.