CSWomen hikes Mt. Norwottuck from the Notch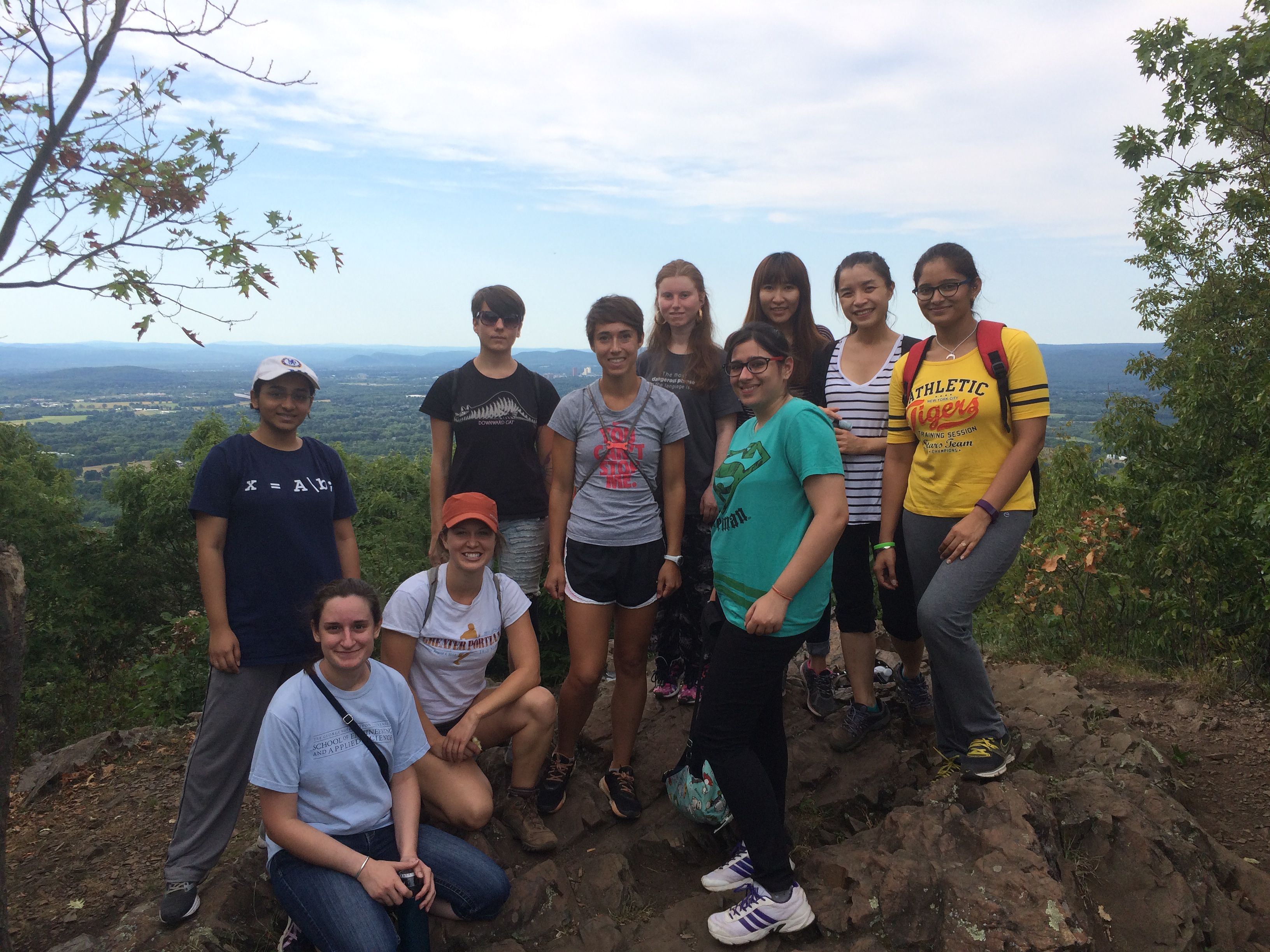 On the Saturday of Labor Day Weekend, before the start of school, CSWomen hosted their second ever hike. The Pioneer Valley is a beautiful place filled with many opportunities to get out and enjoy nature. We had 10 women attend, including several students starting this year as well as veterans.
After hiking up to the peak of Mt. Norwottuck and taking our group photo (with UMass in the background), we hiked down to see the infamous Horse Caves, and back to the Notch.
On the way back to the department, we stopped by Flayvors of Cook Farm to grab ice cream and see the cows.
We plan to hold more hikes while the good weather lasts this Fall, and start them up again in the Spring.